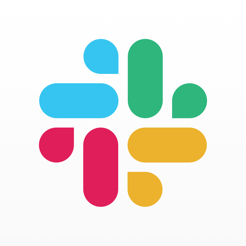 Slack
11 May 2020 · 11 details
Productivity app where the work happens. This app is not installed all time, because I have a distraction free phone. But when I travel to conferences, I need to install it to get in touch with attendees.
Onboarding
This onboarding is simple and effective. I love the small slide-down animations and the fade-in for the call to action button.
Magic link
Passwordless sign-in are super effective on mobile phone.
Navigation
Slack is a huge messaging app. Their choice to have 2 differents drawers makes sense.
Add a workspace
You can add a new worspace with only 3 taps.
Channel details
The informations are separated with minimalist cards.
Write a new message
The keyboard is always open when you are in a conversation.
Delete a message
Join beta
You can join the beta program form the settings.
Profile
Search
When you search, you have informations about your Recent searches.
Theming
Dark mode, For The Win!
Receive a personalized case study.
Stop wasting your time and money on marketing for a broken UX. Turn more visitors into customers with a mobile app that spark's joy.
Improve the ROI of your marketing
Your personalised video and a list of conversion fixes sent back within 4 days
Not happy? 100% money back guarantee, no questions asked