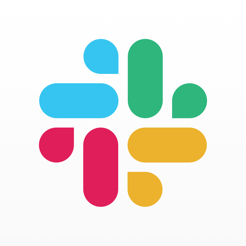 Slack
11 May 2020 · 11 details
Productivity app where the work happens. This app is not installed all time, because I have a distraction free phone. But when I travel to conferences, I need to install it to get in touch with attendees.
Onboarding
This onboarding is simple and effective. I love the small slide-down animations and the fade-in for the call to action button.
Magic link
Passwordless sign-in are super effective on mobile phone.
Navigation
Slack is a huge messaging app. Their choice to have 2 differents drawers makes sense.
Add a workspace
You can add a new worspace with only 3 taps.
Channel details
The informations are separated with minimalist cards.
Write a new message
The keyboard is always open when you are in a conversation.
Delete a message
Join beta
You can join the beta program form the settings.
Profile
Search
When you search, you have informations about your Recent searches.
More Mobile Design
Today's newest & most trending design patterns to make our next app fresh and competitive.
Stop wasting your time and money on marketing.
Experience complete calm. Know that your UX is working over-time to turn more visitors into customers.
100% money-back guarantee if your active users doesn't increase