Work with
a trusted partner
I'm an experienced software developer and have been programming since I was a kid. I've written code for startups, established companies, and even French Institutions.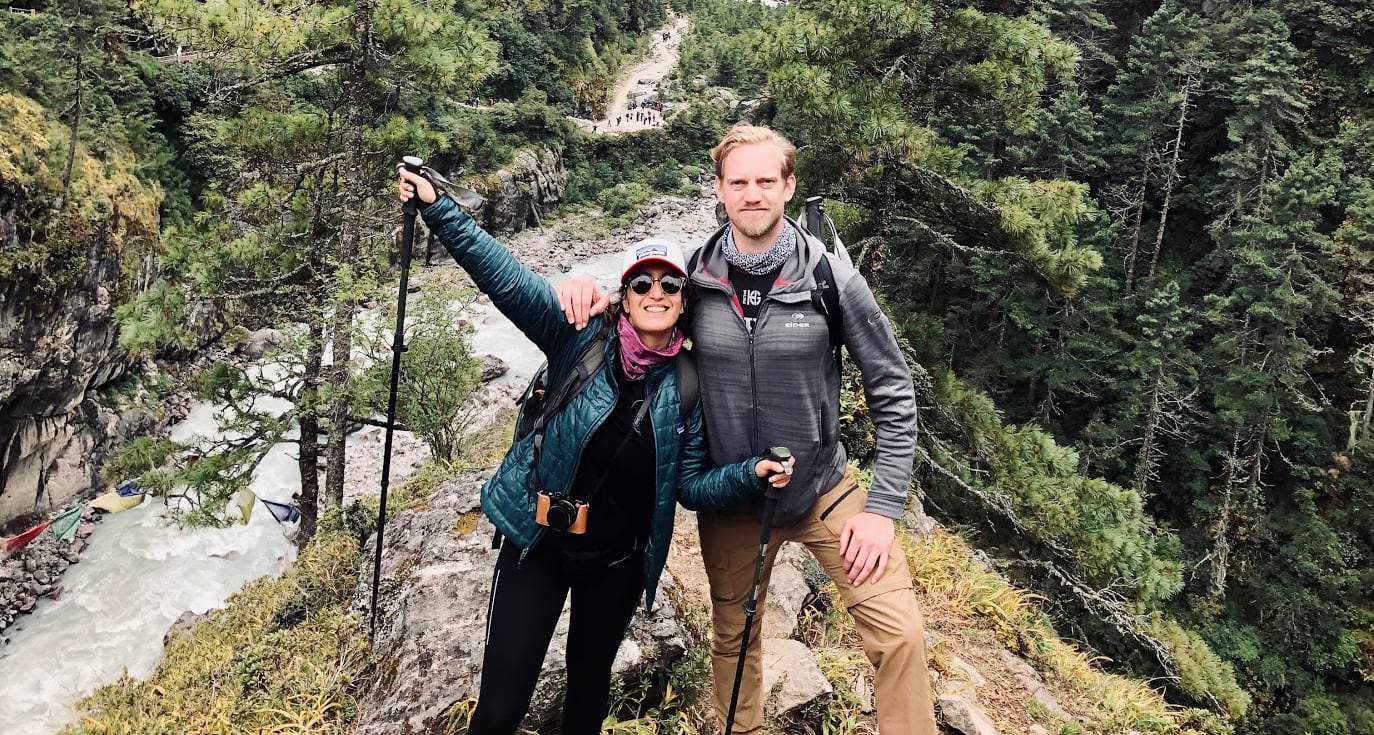 Here is a picture of me and my girlfriend, on our way to the base camp Everest.
I work remotely (UTC+1), give talks and I help non-IT people to automate their job with technology.
My skillset includes leading design in a team of developers, product strategy and discovery, rapid prototyping & validation, user interface design, front-end and mobile development.
The more you automate, the more you innovate
All the tools I use —as a mobile software developer— are curated on my effictive front-end developer with macOS repository.
I have built and shipped products from scratch to production and release to the App-stores. Designing UI, simplify onboarding UX, writing code with documentation and helped thousands of developers to grow during bootcamps.
I've also lead product teams to ship complex products end-to-end. Take a look at my GitHub profile for examples of my work, products I've built and code I've written.
I take a lean approach to product design, using research and data to help guide design decisions early in the process, continuously validating assumptions & iterating with engineers and product stakeholders.
Design skillset
UX/UI Design
Developer Experience
Building Design System
Mobile & Responsive Design
Development Background
I am a developer focused on design engineering
Primarily front-end: HTML, CSS, Sass, CSS-in-JS, Javascript and React
Familiar with backend: Ruby on Rails, Node.js, GraphQL
Cross platform apps for iOS, Android and web with React Native
Teaching experiences
At University: "How to use git and GitHub"
Design and Front-end teacher during le wagon bootcamp
As a React GraphQL Academy coach: Helping devlopers to masterise the React and Graphql ecosystem.
With HumanCoders: Tech workshops by developers for developers.
Workshops and talks
Open source contributions
I signed and follow the mozilla manifesto since 2010.
Free and open source software promotes the development of the internet as a public resource.