Work with
a trusted partner
I'm a Freelance iOS / Android developer and bootcamp instructor specializing in cross-platform application development.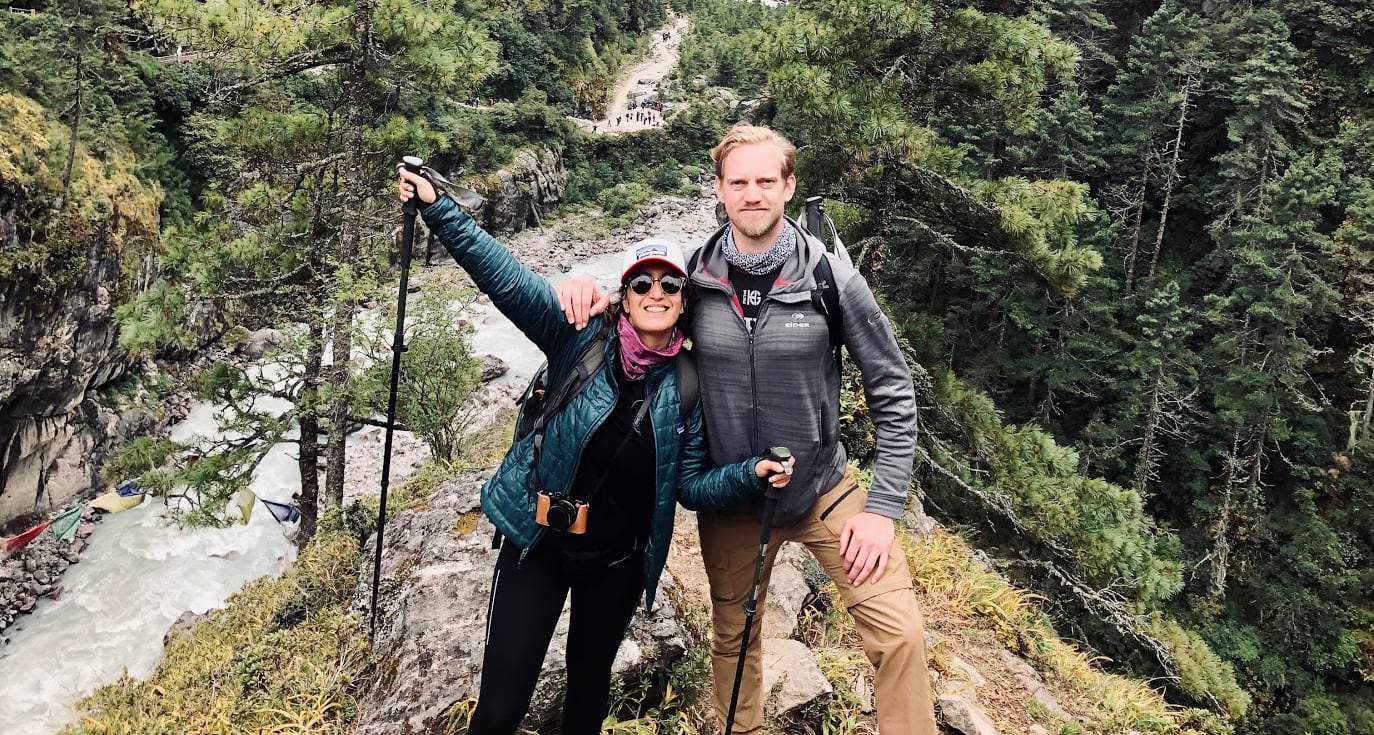 Here is a picture of me and my girlfriend, on our way to the base camp Everest.
I work remotely (UTC+1), give talks and I help non-IT people to automate their job with technology.
My skillset includes leading design in a team of developers, product strategy and discovery, rapid prototyping & validation, user interface design, front-end and mobile development.
Here are the tools I use.
I have built and shipped products from scratch, designing the UI, writing code and helping developers to grow during bootcamps.
I've also lead product teams to ship complex products end-to-end. Take a look at my GitHub profile for examples of my work, products I've built and code I've written.
I take a lean approach to product design, using research and data to help guide design decisions early in the process, continuously validating assumptions & iterating with engineers and product stakeholders.
Design skillset
UX/UI Design
Developer Experience
Building Design System
Mobile & Responsive Design
Development Background
I am a designer that can code
Primarily front-end: HTML, CSS, Sass, CSS-in-JS, Javascript
Familiar with backend: Ruby on Rails, Node.js, GraphQL
Cross platform apps for iOS and Android
Active side projects
Teaching experiences
Workshops and talks
P.S. Here are a few pages on this site that aren't included in the normal site navigation, but might interest you:
UI before API.Dan Abramov, React Core Facebook