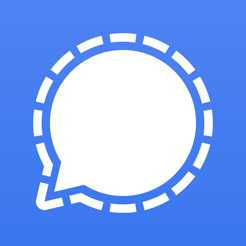 Signal
2 May 2020 · 5 details
In the XXI century, privacy is important. If you want to stay away form the GAFAM and have a messaging app where security matters, Signal is the best option.
Onboarding
During the onboarding there is an exta step to ask the permissions.
Navigation
For a messaging app there is only one thing: Conversations. No crappy and useless feature here.
Security by design
When you switch to another application, there is an overlay. This small detail reinforce the feeling of a security-first app.
First message
When you want to send your first message, select a contact and you have an autofocus on the keyboard.
Theming
You can choose a light or a dark theme.
Receive a personalized case study.
Stop wasting your time and money on marketing for a broken UX. Turn more visitors into customers with a mobile app that spark's joy.
Improve the ROI of your marketing
Your personalised video and a list of conversion fixes sent back within 4 days
Not happy? 100% money back guarantee, no questions asked